OVERVIEW:
Showgirls for Meet & Greet / Mix & Mingle, Dancers for Performance Entertainment, and Speciality Acts for Themed Events.
For corporate events, we typically start the evening with meet & greet, welcoming guests into the venue and providing photo opportunities. Later, a chosen number of dance sets can be performed relative to the client's requirements. Each dance set is approximately ten minutes long, but can be shortened or lengthened accordingly. They can also include audience participation.
Workshops are also available. We teach the guests a short dance routine of the client's choosing. It's a great way to get everyone up on their feet and creating a lively atmosphere!
Our stunning costumes, creative choreography and professional conduct will ensure that we deliver a high quality standard of entertainment specifically designed for any event.
Learn More
Testimonials
'Everyone thought your act was amazing. It made our evening very special. I am sure that we will book you again in the future.'
Trish Bell, 16th August 2019 (Curry Night, Wetherby Golf Club)
'Amazing company. Excellent communication and they put on a great show at our party with an Irish and Bollywood dance off. All of the guests loved it and it really made the night special. Thank you for being so fab!' Laura Hanlon, 10th August 2019 (Wedding, Westhoughton Cricket Club)
'Amazing, dancers were fantastic. Everyone is still talking about them.. as this was a surprise for my daughter's wedding. Definitely recommend the Irish dancers.' Pauline Barrow, 24th August 2019 (Wedding, Devonshire House Hotel)
'The girls last night were absolutely fantastic. They arrived on time and delivered three excellent performances. Thank you again ladies. I will be booking you again soon!' Mariyam, 22nd August 2019 (Bollywood performance, Al Miraj Banqueting Suite)
'Holly and Rebecca were lovely, their dancing was well received by the residents at the village and their explanation of the dance was just right. They involved residents in their demonstration which was great.' Maureen Cordes, 8th July 2019 (Bollywood night, Hagley Road Retirement Village)
'The girls did absolutely fabulous and it was a pleasure to have them.' Debra Charlton, 13th July 2019 (Greatest Showman theme, Rothwell Carnival)
'The stiltwalkers were a big hit and looked great at our Event and provided the WOW factor. Would 100% use this company again for any further events we organise.'  Nicky Hewitt. Feb 9th 2019 (Charity Ball, Grand Station hotel, Wolverhampton)
Thank you very much for your great performance. Everyone loved your performance. Will let you know for sure if any other events come up!'  Janaka, March 31, 2018, (40th birthday, Copthorne Hotel, Merry Hill, Dudley)                                                          
'We had such a fantastic time with Holly and the girls! They were absolutely brilliant, and even got us up to have a go ourselves!! Thoroughly enjoyed their performance. Very talented and would definitely recommend.' Shabaana, March 08, 2018 (Pre-wedding party, Oadby, Leicester)
'The girls were fantastic! Amazing costumes and routines, engaging all the guests. Great communication leading up to the event ensuring we got exactly what we wanted. So pleased and would highly recommend Holly and the girls!' Cherry Knowles, Feb.24, 2018 (Party Poker LIVE)
 'The girls were absolutely fantastic. Very professional, excellent dance routines and got the guests involved. Would not hesitate to book them again and recommend them to friends.' Michelle Jones, Oct.20, 2017 (Christmas Party, Lambley Village Hall)
 'The girls were marvellous and we had a really lovely evening. I would definitely recommend them. They were helpful and accommodating and did just as we had asked, thanks, Michelle.' Michelle Church, Aug.18, 2017 (6oth birthday party, Bramall Park Golf Club)
 'The day went really well, a good time had by all!' Sharon Borland, Aug.08, 2017 (Everton FC)
 'Absolutely fantastic – brilliant communication before the event to ensure everything was in pace and a fantastic show on the day!' Debra Charlton, June.9, 2017 (Rothwell Summer Carnival, Leeds)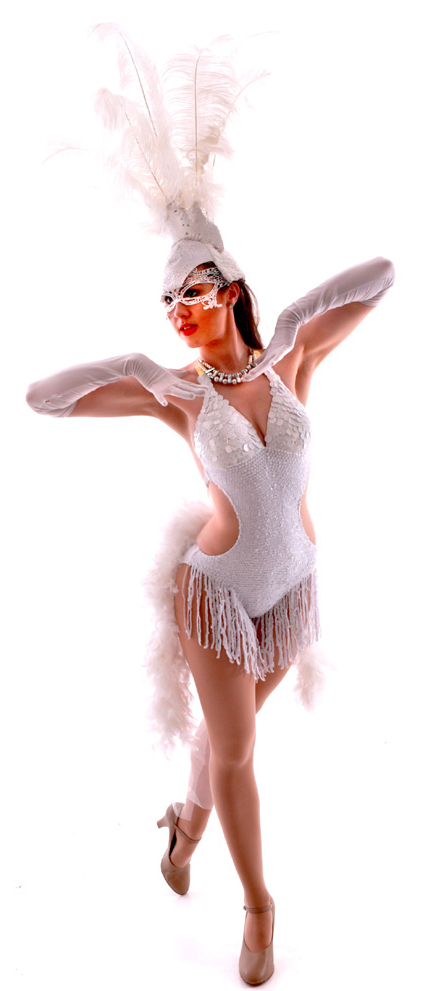 Next Steps...
Want to find out more? Don't hesitate to contact us today!